Ring Light Photo Booth
A Photo booth is worth a thousand words.
Let your attendees take and share event photos and your event will live on long after it's done.
Smile.
Self Service
The selfie booth is so simple, your grandma could use it. Set it and forget it. Your attendees can operate all on their own. With our unique photo kiosk you will be on the cutting edge of all other portable booths in the rental business.
Make an Impression
Customize your Mirror booth with your brand, logo, and photo overlay. Make sure your audience never forgets your name.
Easy, Portable Setup
The easiest portable photo booth setup you'll ever experience. No hassle, no fuss. With a total weight of under 60 lbs.

More Social Shares
Attendees receive their photos via email or text, so they can easily share your event online. More photos means more social media shares and traction.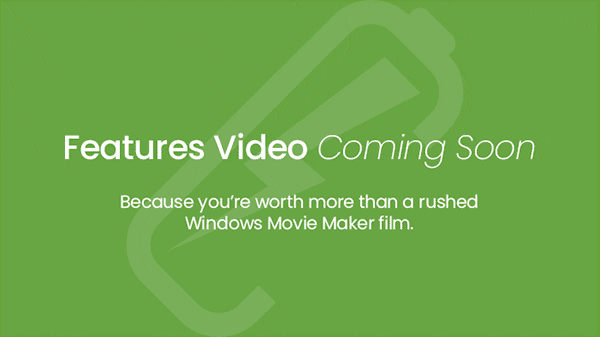 iPad Equipped
Built equipped with the 12.9‑inch iPad Pro. This ipad booth has a smooth tilting head allows for the perfectly framed photo every time.
Fun Templates
Choose between single photos, 4-photo strips, Boomerangs, or even animated GIF.
Bright LED Ring
Equipped with 240 LEDs, the light ring is enough to brighten even the darkest space. Your audience will love how good they look.
WHAT IS THE LEAD TIME?
Our standard lead time is 3 weeks. However, we get rush orders all the time and can often turn around even in the same day. You will be charged a additional fee for your photo kiosk, gif booth, animated gif booth rush order.
---
WHAT ARE THE POWER REQUIREMENTS?
The PhotoBooth requires one 120V 15A outlet. Which is your standard U.S. wall outlet. Multiple units can be plugged into the same power source at once. This ipad photo booth can also run on a battery to make your photo booth rental outlet free.
About the Ring Light Photo Booth.
In the digital age, photos are social currency. You want your event to make an impact? Make sure pics are happening (and being shared).
That's why we built the Mobile Photo Booth, to make it as easy as possible for you and your attendees to capture and remember all those magical moments.
Easy to set up and easy for your guests to use, the Photo Booth is built with intuitive iPad technology, including a tilting feature to ensure everyone fits in the frame. A halo light with a dimmer switch gives every photo professional, studio lighting.
The InCharged Mobile Photo Booth lets guests share their photos, create GIF animations, take videos. Our software also features in-app camera controls that allow you to take advantage of the 5-megapixel iPad Pro, as well as the option to add custom-branded frames to your images.
The Perfect Mobile Photo Booth For Corporate Events
The InCharged Mobile Photo Booth is sleek and professional – great for events where you want to add a fun and interactive touch while catering to upscale corporate clients. The illuminated ring light will invite your guests to take flattering selfies that they can share online, print, and take home as a souvenir.
Mobile Photo Booth For Festivals And Trade Shows
When you're competing with other exhibitors and entertainers for attention, the sleek design and illuminated ring light of the InCharged ring light photo booth will make sure you stand out! Your guests will love taking flattering photos they can keep, and they'll be reminded of your event each time they see their souvenir.
You put so much into your corporate events, so making it awesome is our highest priority. Whatever it takes, we've got your back.

Graphic Design Services
Don't have a designer in-house? No problem! Our design team is ready to bring your brand to life.Don't have a designer in-house? No problem! Our top photo booth design team is ready to help event planners bring your brand to life.
White Glove Addon
We know your hands are full. Let us to the photo booth setup, breakdown, and repackage your order so you can focus on the rest of your event.

Event Insurance
(Rentals)
Insurance is never a fun thing to buy, but $#!& happens. Protect your unit in case it all hits the fan.
Extended Warranty
(Purchases)
Buy our advanced photo booth and you'll never have to worry. We cover any hardware issue for the lifetime of the unit. We have the highest quality photo booth and best rental industry booths on the market.
Interested in ordering our new interactive Photo Booth? Fill out the form below with any questions to qualify for 10% off your pre-order of the mobile Photo Booth. We'll get back to you as soon as possible (usually within a few hours during normal business hours).