UVC 8 Chamber Charging Locker
Branded, smart individual cell phone charging lockers give event attendees a safe place to recharge mobile phones – and some peace of mind. Our new phone charging lockers are easier than ever to use with the latest phone charging technology.
Charging meets safety.
Why the UVC 8 Chamber Locker?
Brand Trust
When attendees don't have time to monitor their phone charging, a smart locker is a lifesaver. If you have their backs, they'll have yours.
100% Secure
Safety and security is our top-priority. Our phone charging lockers are built with top-of-the-line aluminum chambers to prevent theft or tampering.
Easy Access
Easy access with a personal Pincode means no software to learn or download. No keys, no apps, no worries.
Brand It
Not only are these charging lockers secure, they look great too! Brand your phone charging locker and media screen with custom branding, so attendees remember who's watching out for them.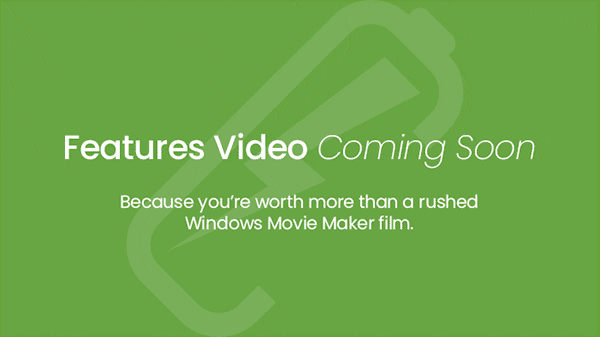 Screen
Loop images and/or videos to engage your users with the Lockers' digital 14" screen.
8 Chambers
Each of the 8 secure chambers come equipped with 3 cables supporting 99.9% of devices - from Apple to Android and everything in between. Our cell phone charging lockers come with pin code technology so you can leave your phone in a locker chamber while you go about your day.
WHAT IS THE LEAD TIME?
Our standard lead time is 3 weeks. However, we get rush orders all the time and can often turn around even in the same day. Rush orders for lockable charging stations will be charged additional fees.
---
HOW DO I LOAD MY MEDIA?
We request videos or images for the screen ahead of time and we will pre-load your media for you. This content cannot be loaded on-site, so you must do it ahead of time. If not, we will pre-load a basic template with your logo.
---
WHAT ARE THE POWER REQUIREMENTS?
Our lockable charging stations only require one 120V 15A outlet. Which is your standard U.S. wall outlet. Multiple units can be plugged into the same power source at once (which is recommended for events – if you are purchasing we recommend each unit having its own outlet).
About our  UVC 8 Chamber Charging Locker.
User Friendly, Self Service
InCharged has opened up its product line by offering clients not only open port solutions but also the most advanced mobile charging lockers with UVC disinfection in the United States. Eight secure chambers come ready with 3 cables per chamber charging up to 2.4a each. There is phone support for Apple iPhone, Samsung, LG, Nokia, Sony, Ericsson, Android, Blackberry, HTC, Motorola and thousands more with our dedicated Lightning, Micro USB and USB C charging cables! Each chamber has it's own UVC disinfection bulb that turns on once the door is shut and turns off after 10 minutes or once the door is opened – which ever comes first.
The mobile charging lockers can be rented or purchased in 4 different models. The Locker Body, Locker with Stand, Locker with Screen and Locker with Stand and Screen. 
Branding Your Custom UVC 8 Chamber Charging Locker
In order to maximize branding, the InCharged charging Locker has branding opportunities on the stand and around the media screen and on the media screen itself. Our simple templates allow you to fully customize the look and feel of your custom charging station with your own artwork, branding, logos and colors so that you project exactly the message you want and get all the attention you need from your mobile phone lockable charging stations. Your custom charging locker will stand out in a crowd. 
Safe, Secure Mobile Charging Lockers
One of the great features about the InCharged 8 Chamber Charging Station Locker is its safety. With aluminum chambers to keep mobile phones secure and prevent theft while the mobile devices are charging, there is no reason to worry about losing a phone or having it stolen. InCharged does not access any data on the phone. This mobile phone charging locker has the security your clients demand. 
You put so much into your even, so making it awesome is our highest priority. Whatever it takes, we've got your back.

Graphic Design Services
Don't have a designer in-house? No problem! Our design team is ready to bring your brand to life on our phone kiosk.
White Glove Addon
We know your hands are full. Let us setup, breakdown, and repackage your order so you can focus on the rest of your event.

Event Insurance
(Rentals)
Insurance is never a fun thing to buy, but $#!& happens. Protect your unit in case it all hits the fan.
Extended Warranty
(Purchases)
Buy a unit and you'll never have to worry. We cover any hardware issue for the lifetime of the unit.
Interested in ordering our UVC 8 Chamber CHarging Locker? Fill out the form below with any questions. We'll get back to you as soon as possible (usually within a few hours during normal business hours).