Portable
Wi-Fi Router
Make your attendees feel secure
with stable and reliable 5G connection
Why get the Wi-Fi Portable Router?
5G Internet
Gain fast day 1 connectivity with 5G internet Wi-Fi and/or regular internet so attendees can choose which connection they prefer.
Fast and Portable Setup
The easiest Wi-Fi Router setup you'll ever experience. Its portability allows for strategic placements for maximum output.
Works Anywhere
With dual connection points, it can work in any venue to provide seamless, steady, and constant 5G internet connection to attendees
Password Protection
Choose if you would like to password protect your Wi-Fi connection so only select people can use it or make it freely available to everyone.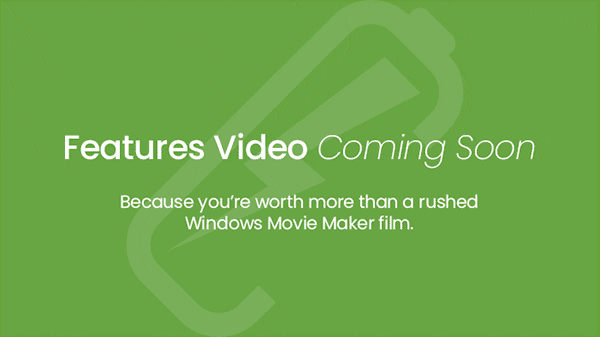 Sturdy and Durable
Comes with a case for easy transport that's durable and assures the unit will stay unscraped.
2 Sim Cards
Connected with both Cradlepoint and AT&T servics, it will always provide internet in any circumstance.
100+ Connected Users
It can have over 100 connected users at the same time and still provide a stable, high-quality internet connection
WHAT IS THE LEAD TIME?
Our standard lead time is 2 weeks. However, we get rush orders all the time and can often turn around even in the same day. Rush orders will be charged an additional fee.
---
WHAT ARE THE POWER REQUIREMENTS?
The Portable Wi-Fi Router requires one 120V 15A outlet. Multiple units can be plugged into the same power source at once.
---
MORE TECHNICAL SPECS:
Firewall Throughput: 2Gbps | WAN Connectivity: 5G Low/ Mid-Band, Cat 18LTE, 2.5 GbE | LAN Connectivity: Wi-Fi 6, GbE, SFP+ | Management: NetCloud
---
FIREWALL SECURITY DETAILS:
Edge security with application aware multizone firewalls, IDS/IPS, Internet security, and available FIPS 140-3 Level 1 Implementation Under Test.
About the 5G Wi-Fi Portable Router.
Cradlepoint 5G Wi-Fi Portable Router makes it easy to accelerate connecting to the Internet and critical applications from anywhere. Designed  for traditional medium branches or locations requiring flexible connectivity, reliable performance, and simplified management, this all-in-one, compact endpoint includes full-featured routing, security, and Wi-Fi without needing extra hardware or complicated configurations.
Rapidly deploy and dynamically manage Wireless WAN networks at geographically distributed locations with NetCloud. Use NetCloud's visibility and control capabilities to define and distribute global policies for advanced routing, traffic control, and security. Benefit from intuitive insights by leveraging business intelligence as well as health and status alerts on security posture, network conditions and carrier usage.
With 2 connection points, primary and failover, it will always provide seamless internet connection to your users and help them use all the necessary applications.
The Perfect 5G Wi-Fi Portable Router for Corporate Events, Festivals, Trade Shows and more
The Cradlepoint router is industry-leading 5G and Gigabit-Class LTE connectivity. Make your users feel connected in spaces where getting internet connection is tough or when the internet at the venue is too slow for large crowds.
Make your event seamless with stable and reliable Wi-Fi connection.
Bandwidth Calculator for Attendee Wi-Fi
Usage
Applications

Bandwidth Requirements

 
 
100 Wi-Fi Devices
500 Wi-Fi Devices
1000 Wi-Fi Devices
Light
Email, credit card processing, general web surfing
10 Mbps
50 Mbps
100 Mbps
Medium
Social media, some web demos
15 Mbps
75 Mbps
150 Mbps
Heavy
Video, live polling, online software training, labs
25 Mbps
125 Mbps
2000 Mbps
You put so much into your corporate events, so making it secure and accessible is our highest priority.
Whatever it takes, we've got your back.
Interested in ordering our new 5G Wi-Fi Portable Router? Fill out the form below with any questions and we'll get back to you as soon as possible (usually within a few hours during normal business hours).