The InBox Plus, your event's secret weapon
Turn any space into a mobile charging station.
Portable, powerful charging station with 360° branding and sleek design.
Best Mobile Charging Station
Why the InBox Plus, mobile charging station?
Captive Audience
Looking for better event engagement? When mobile devices are charging at your charging unit, you have your audience's full attention.
Make an Impression
Show off your branded charging station with custom branding, custom graphic and a sleek design..
Easy Setup
The inbox plus on this surface of your choice and you're good to go. No outlet required.
Affordable Event Tech
Events can get expensive, we get it. The InBox Plus mobile charging stations provide a desktop charging for your attendees no matter your budget. All charging equipment included.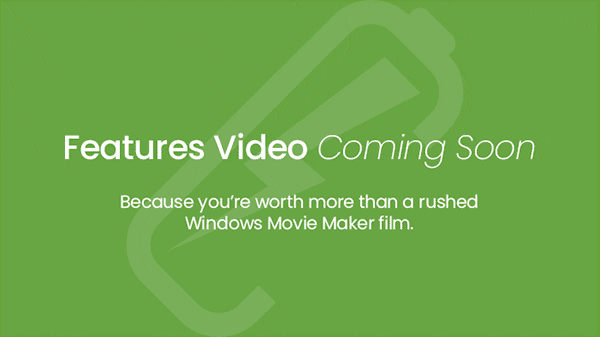 Full Compatibility
Built in fast charging cables support 100% of phones and tablets on the market today. You can charge up to eight devices simultaneously using the Apple Lightning cables, the USB C cables or the micro USB cables.
This mobile charging station lets no device go uncharged.
Durable Design
Our sleek InBox Plus design is built with premium aluminum to withstand whatever your event can throw at it. No cheap plastic mobile charging station here.
Flexible Application
Can be placed on any existing tabletop or surface. Turn any display or location into a branded mobile charging station. These units do not require installation.
*Hover image for
size comparison
WHAT IS THE LEAD TIME?
Our standard lead time is 2 weeks. However, we get rush orders for our InBox Plus units all the time, and can often turn around even on the same day. Rush orders will be charged an additional fee.
---
WHAT ARE THE POWER REQUIREMENTS?
The Inbox Plus does not require any power during your event. You may need to charge the unit overnight if your event lasts multiple days. Should you require overnight recharging, a standard 120v outlet is needed .
---
WHAT PHONES DOES THE INBOX PLUS CHARGE?
The Inbox Plus comes with three Apple Lightning cables, three USB C cables, and two micro USB cables. Between these three cable options all phones on the market today are supported by the Inbox Plus. 
Mobile Charging Stations Made Easy
The InBox Plus is a portable, powerful charging station with 360° branding and sleek design – to turn any space into a charging kiosk. When you're at trade shows, conferences, and conventions, sometimes you have to compete with hundreds of vendors. Everything is fighting for attendees' attention. So, what sets you apart?
The InBox Plus comes with 8 charging tips (Apple Lightning, USB-C + MicroUSB) for all modern smartphones.
Custom Mobile Charging Options
Whether it's out of sight underneath a table, it wall mounts  or desktop charging we'll ensure it looks exactly how you like with a custom branded wrap – include your own table top charging stations artwork, branding, logos, or simply colors to blend into your décor. Replace the lazy power strip with the latest fast charging technology power station.
Revolutionize Your Event with the InBox Plus Mobile Charging Station
Discover the magic of the InBox Plus, the ingenious mobile charging solution for your event's dynamic needs. Transform any space into an efficient charging station, offering unparalleled convenience and a memorable user experience. It's much more than a charger – it's your event's secret weapon. The box boasts a sleek, contemporary design that will blend in with any event theme.
Ever wonder why the InBox Plus stands out as the best mobile charging station? The answers are simple.
1. Ensures Captive Audience
With devices plugged into your charging unit, you guarantee an engaged audience. Harness the power of the InBox Plus to heighten event engagement, holding your audience's attention with its user-friendly features.
2. Leaves a Lasting Impression
The InBox Plus is not just about function; it's about style too. Present your charging station with custom branding and graphic designs, achieving a blend of utility and aesthetics in its sleek design.
3. Provides Cost-effective Event Tech
Planning events can strain your budget, but not with this state of the art technology. Our innovative stations offer a viable solution for attendee device charging, irrespective of your budget constraints.
4. Promises Full Compatibility
The InBox Plus is the epitome of device inclusivity. Its built-in fast cables support every phone and tablet currently in the market. You can simultaneously charge up to eight devices using Apple Lightning cables, USB C cables, or micro USB cables.
5. Ensures Flexible Application
It  can be placed on any existing tabletop or surface, transforming any display or location into a branded phone charging station. No installation is needed, marking it as an adaptable solution for your event needs.
Customizable to Meet Your Needs
Our InBox Plus can be seamlessly integrated into any event setting, whether it's subtly placed under a table, mounted on a wall, or positioned as a desktop charger. We ensure that it aligns perfectly with your branding and decor by offering a custom-branded wrap. Replace that outdated power strip with our advanced fast technology power station.
Options for Rent and Sale
Don't need a permanent solution? Opt for rent. Need something long-term? Opt for a sale. The InBox Plus is available for both rent and sale, meeting your unique needs. Additionally, we offer graphic design services, White Glove Add-on, event insurance, and extended warranty options for enhanced peace of mind
The InBox Plus phone charging station is more than just a power source for your event. It's a tool for engagement, a catalyst for conversation, and a visual statement that reflects your brand's attention to detail and care for attendees' needs. Whether it's for rent or sale, the InBox Plus is equipped to provide a reliable, seamless, and sleek solution for any event.
Use the form below with any questions or to request more information on the InBox Plus mobile charging stations. We'll get back to you as soon as possible (usually within a few hours during normal business hours).
Ready to go?
InCharged is based in the USA. We're proud that all of our operations and manufacturing take place at our New Jersey headquarters, and each and every cell phone charging station undergoes rigorous quality assurance testing before being sent to the customer.
Got a question? Give us a call, drop us a line, or use our live chat to get help right away. If you're looking for a free consultation on a charging station, please fill out the form at the bottom of this page so we can better assist you
Choose how would you like to get in touch with us:
Fill out the form below and one of our team will get back to you as soon aspossible