The InBox, your event's secret weapon
Turn any space into a mobile charging station.
Portable, powerful charging station with 360° branding and sleek design.
Mobile Charging Station
Why the InBox, mobile charging station?
Captive Audience
Looking for better event engagement? When mobile devices are charging at your charging unit, you have your audience's full attention.
Make an Impression
Show off your branded charging station with custom branding, custom graphic and a sleek design..
Easy Setup
Events are hectic enough, so we keep it simple. Just plug the InBox in a power outlet and you're good to go.
Affordable Event Tech
Events can get expensive, we get it. The InBox mobile charging stations provide a desktop charging for your attendees no matter your budget. All charging equipment included.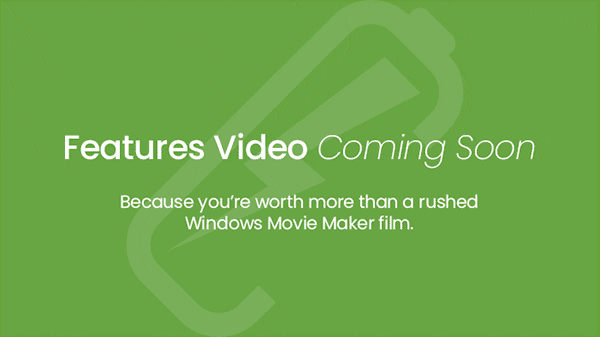 Full Compatibility
Built-in cords / charging ports support 100% of phones and tablets - Charge 8 devices simultaneously from Apple iphone lighting to Android micro usb and everything in between. This mobile charging station lets no device go uncharged! All cables included and quick charge included.
Durable Design
Our sleek InBox design is built with premium aluminum to withstand whatever your event can throw at it. No cheap plastic mobile charging here.
Flexible Application
Can be placed on any existing tabletop or surface. Turn any display or location into a branded mobile charging station. These do not require installation.
*Hover image for
size comparison
WHAT IS THE LEAD TIME?
Our standard lead time is 2 weeks. However, we get rush orders of this product type all the time and can often turn around even in the same day. Rush orders will be charged an additional fee.
---
WHAT ARE THE POWER REQUIREMENTS?
The inbox mobile charger is a portable tabletop unit that only requires an 1120-volt 15 AC outlet.
---
WHAT PHONES DOES THE INBOX CHARGE?
The InBox charging solution has charging cords in total. We include an industry standard mix based on the most popular devices on the market. Supporting 100% of devices from Apple to Android and everything in between. This phone charging kiosk can also charge both phones and tablets.
Mobile Charging Stations Made Easy
The InBox is a portable, powerful charging station with 360° branding and sleek design – to turn any space into a charging kiosk. When you're at trade shows, conferences, and conventions, sometimes you have to compete with hundreds of vendors. Everything is fighting for attendees' attention. So, what sets you apart?
The InBox comes with 8 charging tips (Apple Lightning, USB-C + MicroUSB) for all modern smartphones.
Custom Mobile Charging Options
Whether it's out of sight underneath a table, it wall mounts or desktop charging we'll ensure it looks exactly how you like with a custom branded wrap – include your own table top charging stations artwork, branding, logos, or simply colors to blend into your décor. Replace the lazy power strip with the latest fast charging technology power station.
Use the form below with any questions or to request more information on the InBox mobile charging stations. We'll get back to you as soon as possible (usually within a few hours during normal business hours).