Why the Charging Station Table?
Captive Audience
When attendees' phones are charging at your table, you'll have their full attention. Make your tables the place to be.
100% Custom
Don't be shy! Our end tables offer the most branding space on any charging table on the market. Show off your brand and give 'em a charge. Stand out with all that color!
Easy Assembly
Events are busy. Don't worry, our square charging table comes in three-pieces. No tools required. Setup in 5 minutes. built in USB Ports and this end table stand out.
Made Easy
Events need end tables, and phones need charge. The charging station tables are our easiest, lightest tables. Charging made easy. Check us out!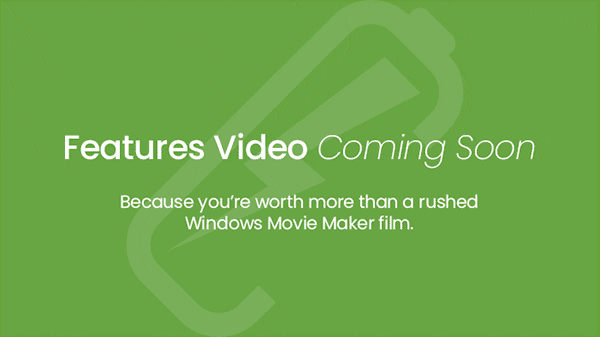 100% Device Support
Equipped with 12 usb ports (3 retractable ports per corner) and 2 A/C outlets. You can also plug laptops into this. Upgrade from our previous design. Find all the features you need here. Too many benefits to list.
Polycarbonate Top
No cheap plastic here. Strong, durable polycarbonate material - protecting your branding underneath with a scratch-resistant finish. Your search ends here.
Versatile Design
Our phone charging tables provide attractive branding space and bold colors in accent LED lighting. One of our most love d units at a price you can afford.
WHAT IS THE LEAD TIME?
Our standard lead time is 3 weeks. However, we get rush orders all the time and can often turn around even in the same day. Rush orders will be charged an additional fee. Check us out for rush help.
---
WHAT ARE THE POWER REQUIREMENTS?
The end Table charging station requires one 120V 15A outlet. Which is your standard U.S. wall outlet. We find that multiple units can be plugged into the same power source at once.
---
WHAT PHONES DOES THE TABLE CHARGE?
The end Table has 12 charging cords built in with an additional 2 A/C outlets to plug in additional phones, laptops, cameras, etc. We include an industry standard mix based on the most popular devices on the market. Supporting 100% of devices from Apple to Android and everything in between. 
About the Charging Station Table.
User-Friendly Self-Service Cell Phone Charging Station Tables
At events, everyone is looking for a place to stand, so why not be the "cool" end table?
With 12 smartphone charging cables, and 2 A/C outlets, our Square Charging Tables are ready to charge 18 devices at once. Plug the charging table into any standard outlet and you're ready to go!
A tempered, glass top offers enough room for everyone (and keeps those devices safe). Customize the Table with your brand style and remind your audience who is saving the day.
Are you renting a booth at a trade show? Are you putting on a festival or event? You probably need some end tables. Whatever side of the event coin you're on, people are going to congregate somewhere, and you have a chance to decide where. You wont find this feature on any list!
And, if you can add phone charging options and outlets too, well, you'll be turning attendees away, not begging them to stay. Don't believe us? Take a look at the nearest coffee shop and see which seat everyone fights for (spoiler: it's the one by the outlet).
Charging station tables are also great purchases for high-traffic areas: restaurants, airports – even waiting rooms. Their multi-use functionality makes them more than just accessories, they provide layers of amenities for your audience. Our features give you access to some of the brightest colors to help you find customers the easy way.
Fully customize the table to show off your brand or upsell it to sponsors – either way, your end tables will be an invaluable asset to your event or space. Access all the latest tech with InCharged.

Graphic Design Services
Don't have a designer in-house? No problem! Our design team is ready to bring your brand to life.
White Glove Addon
We know your hands are full. Let us setup, breakdown, and repackage your order so you can focus on the rest of your event.

Event Insurance
(Rentals)
Insurance is never a fun thing to buy, but $#!& happens. Protect your unit in case it all hits the fan.
Extended Warranty
(Purchases)
Buy a unit and you'll never have to worry. We cover any hardware issue for the lifetime of the unit.
Beyond Just a Table: The Multi-Purpose Square Charging Station
A new era of convenience has been ushered in with the advent of the Square Charging Table. More than just a furniture piece, this station embodies a transformative solution to power needs at events and high-traffic areas. Equipped with 12 USB ports, 2 A/C outlets, and the capability to charge up to 18 devices at once, it stands as a beacon of utility in an ever-evolving tech landscape.
Optimal Usage of the Square Charging Table
From bustling trade shows to serene coffee shops, the Square Charging Table has found its home in diverse environments. Festivals, events, or high-traffic areas like airports and restaurants can truly benefit from the dual-functionality.
At the heart of these venues, the table has emerged as a central hub where attendees can simultaneously rest and recharge their devices. Its appeal isn't limited to its practicality, though. The design also lends itself well to customization, enabling it to seamlessly blend with any brand's style or theme.
At InCharged, we understand that every event and venue has unique needs. That's why we offer both rent and sale options, ensuring flexible access to our technology. Whether you need a temporary solution for a one-off event or a permanent fixture for your establishment, we've got you covered.
Rent: Our rental plan offers a hassle-free solution for temporary needs, perfect for trade shows or short-term events.
Sale: For those seeking a more permanent solution, buying a charging station ensures a lasting return on investment.
Advantages of Our Services
Partnering with us at InCharged means more than just access to cutting-edge technology. It's an investment in peace of mind, convenience, and a superior customer experience.
User-Friendly: Our charging stations are designed for simplicity, ensuring anyone can easily power their phones, tablets, or other devices.
Versatile: From cell phones to laptops, our stations can cater to a wide variety of devices, including both iPhones and other brands.
Customizable: Our charging tables provide ample branding space, allowing you to make an impression and stand out.
Reliable: We provide an extended warranty for purchased units, giving you the confidence that we stand by our products.
The Power and Practicality
When convenience meets style, the result is our Charging Table. Its design incorporates sturdy materials and a versatile look, making it more than just a practical addition to any venue. Its tempered glass top adds a touch of sophistication, while providing a spacious area for devices. The underlying charging cables are neatly tucked away, ensuring a clutter-free surface.
Graphic Design Services at Your Disposal
At InCharged, we understand that you may not always have the resources to create the ideal branding for your table. This is why we offer an in-house design team, ready to turn your brand vision into a reality. Our experts are equipped with the necessary skills and knowledge to create designs that will beautifully showcase your brand.
The Square Charging Table is more than just a station; it's an innovative solution, a statement of style, and a beacon of convenience. At InCharged, we provide not only the tools but also the expertise to make your event stand out, energize your visitors, and keep them connected. Experience the difference with us today!
Interested in ordering our new standard Square Charging Table? Fill out the form below with any questions to qualify for 10% off your pre-order of the table. We'll get back to you as soon as possible (usually within a few hours during normal business hours).
Ready to go?
InCharged is based in the USA. We're proud that all of our operations and manufacturing take place at our New Jersey headquarters, and each and every cell phone charging station undergoes rigorous quality assurance testing before being sent to the customer.
Got a question? Give us a call, drop us a line, or use our live chat to get help right away. If you're looking for a free consultation on a charging station, please fill out the form at the bottom of this page so we can better assist you
Choose how would you like to get in touch with us:
Fill out the form below and one of our team will get back to you as soon aspossible