Superior Target Detection
Exclusicve multiple target pinpointing with 33 distinct zones shows precise location on the left, center and right side of the body from head to toe. Unmatched precise detection of harmful and harmless items such as coins, jewelery, knifes, guns, keys, etc
Easy Portable Setup
The easiest metal detector setup you'll ever experience. Portable, but comes with the option to be mounted to the floor. We set up + calibrate and train your staff with all our rentals.
Optimum Alarm System
Bright LED visual alarm and audible tone and volume adjustable alarm with the option to randomly alarm on a selected percentage of non-alarming persons; adjustable from 0 to 50 percent.
Make it Safe
Make your audience feel safe and secure with more than 20 standard program settings scientifically engineered to address the needs of venues and special events with masses of people.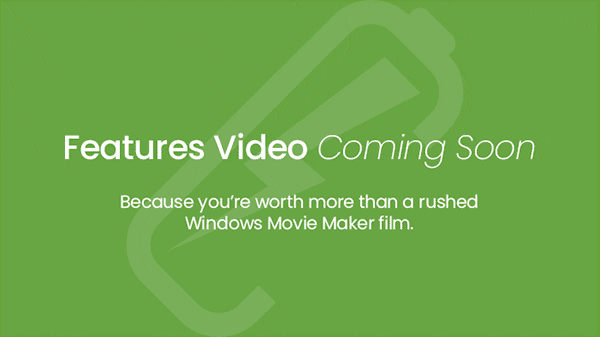 Easy Assembly
We set up, calibrate and train your whole team with each rental.
Tamper Proof
All settings are secured with a key lock and two levels of access codes, and additionally with a cabinet lock.
Superior Versitality
Menu based settings for feature selection such as alarm indication, count method, and language without use of the computer.
At Incharged, we understand the significant emphasis that has to be placed on security at all times. That is why, since the inception of our brand, we have strived to ensure that we offer top-notch and high-quality walk through metal detectors that you can constantly and consistently count on to keep you safe.
Our products maintain the highest standards and are ranked among the best in the world year after year. If you're still wondering whether these products are the right choice for you, here are a few things that you should keep in mind.
Incharged walk through metal detectors offer:
Wide Application Purposes
With products from Incharged, the list of possibilities that you can explore becomes almost limitless. Because of the level of technology that each of these walk through metal detectors has been built with, the degree of applications you can put them to increases significantly.
From helping you immediately pinpoint even the most minute illicit materials to helping you identify and pick out the most well-concealed contraband products, Incharged gives you everything you need to not just keep your events safe but also give you more versatility with the resources that you have at hand.
If you're looking for the best walk through metal detectors, Incharged products are here to meet and exceed your expectations.
See here to pick the perfect walk through metal detector for your next event.
---
Time Efficient
One common theme with most walk through metal detectors is that, while they function well enough, you usually have to sacrifice time efficiency when making use of them. Incharged rental walk through metal detectors is here to change all of that speedily and effectively.
All products made available by our team have gone through rigorous and extensive testing to ensure that they not only efficiently catch all of the signals that they have to but also do it without expending any appreciable amount of time and/or effort.
This is a critical factor worth considering because how well a walk through metal detector can function may affect just how well your event kicks off. When you have a time-efficient walk through metal detector in your corner, every event becomes simple, safe, and enjoyable.
See here to check our list of available rental products.
---
Simple to Operate
Although all Incharged walk through metal detectors that are available for rental are incredibly complex pieces of machinery, their operability has been extensively streamlined and optimized to make sure that you will encounter only a minimal amount of stress when making use of these devices.
The main reason for this is that each of these products was chosen for its incredible user-intuitiveness. All of these walk through metal detectors come fitted with controls, prompts, and guides that are capable of helping even a first-time user find their way around and bring out the best of the machines without breaking a sweat.
At Incharged we've always known that it isn't enough to just have a good device; you also have to be able to control this device effortlessly as well. This is one prerequisite that goes into all the products we offer and we do not back down on that feature.
---
High Accuracy
At Incharged we intimately understand that the entire point of getting a rental metal detector as a security aid for your event is that you don't want to take chances when it comes to safety. In these times where technological advancements have made many illicit materials and contrabands more convenient to carry, you can't be too careful.
Along these lines, Incharged ensures that you have the best walk through detectors at your disposal to help you with this great undertaking. The high level of accuracy and precision that our devices bring to the table gives you that much-needed assurance that not one thing will slip under your radar and compromise your precious event.
In addition to this, you can also increase or decrease the level of sensitivity of these devices. This ensures that you maintain complete control of everything that walks through that security point.
---
Increased Convenience
The main forte of Incharged rental walk through metal detectors is affording you the highest level of comfort and convenience. From the delivery of the machine(s) to the site of your event to setting it up and configuring it, we at Incharged ensure that you have nothing to worry or stress about at every point of this process.
Because your complete comfort and safety remain a matter of paramount importance to us, we go all the way when it comes to making your event as safe and secure as possible with our rental walk through metal detectors.
---
About the Walk Through Metal Detector.
Our fast, easy, versatile Walk Though Metal Detector rentals. Come equipped with optional casters and battery module. Because of it's durable and weather-proof construction, It can be rapidly deployed at indoor or outdoor corporate events, festivals, trade shows, stadiums and other large events.
Since there are no wires to deal with and it has a fast boost time, it's easy to move to another location with a moment's notice.
With more than four times detection of competitive models, our Walk Through Metal Detector rentals provide uniform and precise pinpointing. With multi-dimensional, 33 distinct pinpoint zones you can identify not only height but also left, center and right locations for one or more objects passing through archway.
Walk Through Metal Detector provides superior detection and location of any item that contains metal elements and can pinpoint it's exact location no matter how big or small it is.
The Perfect Metal Detector for Corporate Events
With 33 distinct zones of detection this Walk Through Metal Detector is perfect addition to your events to ensure the safety and security of your patrons. Fast pass-through speed with maximum accuracy ensures that patrons move quickly through the line and are able to enjoy the event while feeling safe.
Walk Through Metal Detector for Festivals and Trade Shows
The world's highest performing walk-through metal detector now ready to be used for your events! Industry Leader with superior pinpoint technology and unmatched
discrimination features. Designed for maximum patron throughput without compromising safety, this detector has proven its effectiveness at moving high volumes of
patrons through events with massive crowds!
Rent it as soon as today!
Events matter.

You put so much into your corporate events, so making it secure is our highest priority. Whatever it takes, we've got your back.
Make them safer.
Let us do the work for you. Just fill out the form below and one of our our event technology experts will get back to you as soon
as possible. Our goal? To find the perfect solution for your customer engagement and help you hype up your brand.