Superior Target Detection
Exclusicve multiple target pinpointing with 33 distinct zones shows precise location on the left, center and right side of the body from head to toe. Unmatched precise detection of harmful and harmless items such as coins, jewelery, knifes, guns, keys, etc
Easy Portable Setup
The easiest metal detector setup you'll ever experience. Portable, but comes with the option to be mounted to the floor. We set up + calibrate and train your staff with all our rentals.
Optimum Alarm System
Bright LED visual alarm and audible tone and volume adjustable alarm with the option to randomly alarm on a selected percentage of non-alarming persons; adjustable from 0 to 50 percent.
Make it Safe
Make your audience feel safe and secure with more than 20 standard program settings scientifically engineered to address the needs of venues and special events with masses of people.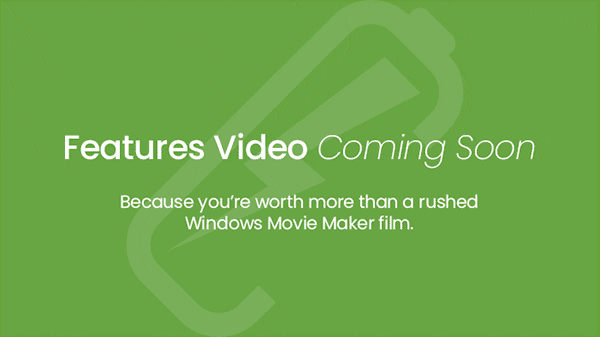 Easy Assembly
We set up, calibrate and train your whole team with each rental.
Tamper Proof
All settings are secured with a key lock and two levels of access codes, and additionally with a cabinet lock.
Superior Versitality
Menu based settings for feature selection such as alarm indication, count method, and language without use of the computer.
WHAT IS THE LEAD TIME?
Our standard lead time is 3 weeks. However, we get rush orders all the time and can often turn around even in the same day. Rush orders for lockable charging stations will be charged an additional fee..
---
HOW DO I LOAD MY MEDIA?
We request videos or images for the screen ahead of time and we will pre-load your media for you. This content cannot be loaded on-site, so you must do it ahead of time. If not, we will pre-load a basic template with your logo.
---
WHAT ARE THE POWER REQUIREMENTS?
Our lockable charging stations only require one 120V 15A outlet. Which is your standard U.S. wall outlet.
About the Walk Through Metal Detector.
Our fast, easy, versatile Walk Though Metal Detector rentals. Come equipped with optional casters and battery module. Because of it's durable and weather-proof construction, It can be rapidly deployed at indoor or outdoor corporate events, festivals, trade shows, stadiums and other large events.
Since there are no wires to deal with and it has a fast boost time, it's easy to move to another location with a moment's notice.
With more than four times detection of competitive models, our Walk Through Metal Detector rentals provide uniform and precise pinpointing. With multi-dimensional, 33 distinct pinpoint zones you can identify not only height but also left, center and right locations for one or more objects passing through archway.
Walk Through Metal Detector provides superior detection and location of any item that contains metal elements and can pinpoint it's exact location no matter how big or small it is.
The Perfect Metal Detector for Corporate Events
With 33 distinct zones of detection this Walk Through Metal Detector is perfect addition to your events to ensure the safety and security of your patrons. Fast pass-through speed with maximum accuracy ensures that patrons move quickly through the line and are able to enjoy the event while feeling safe.
Walk Through Metal Detector for Festivals and Trade Shows
The world's highest performing walk-through metal detector now ready to be used for your events! Industry Leader with superior pinpoint technology and unmatched
discrimination features. Designed for maximum patron throughput without compromising safety, this detector has proven its effectiveness at moving high volumes of
patrons through events with massive crowds!
Rent it as soon as today!
Events matter.

You put so much into your corporate events, so making it secure is our highest priority. Whatever it takes, we've got your back.
Make them safer.
Let us do the work for you. Just fill out the form below and one of our our event technology experts will get back to you as soon
as possible. Our goal? To find the perfect solution for your customer engagement and help you hype up your brand.