Give me the PowerMethod Plus charging station.
Introducing our most compact, powerful, and affordable charging station yet.
Multi Phone Charging Station
Why the PowerMethod Plus?
Captive Audience
Charging station for multiple devices mean better event engagement. Why? When phones are charging, you have your audience's full attention.
Make an Impression
People want their devices charged, and they'll love you for making it happen. Show what your brand is made of with custom 360° branding.
Built for Ease
We redesigned our classic PowerMethod to make it studier and easier than ever. Lightweight and free-standing, the PowerMethod Plus charging station is built for a fast and easy installation so anyone can do it within minutes.
Affordable Event Tech
The PowerMethod Plus packs a punch. Provide a charge for your attendees even on a budget.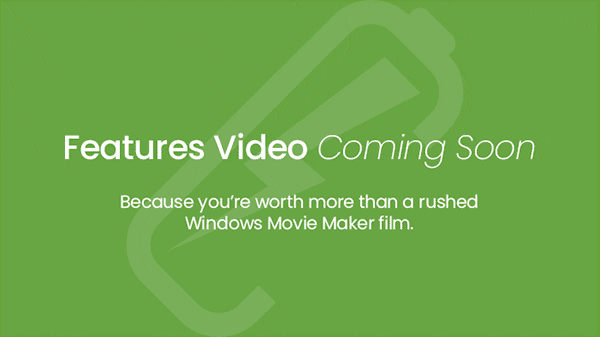 Versatile Design
Dynamic designs let you fit each unit to your needs: standard, single-sided free standing unit, multiple tabletop versions, and even wall mounted. Now with accent LED RGB lighting to match any environment.
Power Up
8 built-in charging cables means there's plenty of charge for everyone.
100% Compatibility
From Apple to Android and everything in between, our charging cables support 100% of cell phones.
WHAT IS THE LEAD TIME?
Our standard lead time is 3 weeks. However, we get rush orders all the time and can often turn around even in the same day. Rush orders will be charged an additional fee.
---
WHAT ARE THE POWER REQUIREMENTS?
The PowerMethod charging station requires one 120V 15A outlet. Which is your standard U.S. wall outlet. Multiple devices can be plugged into the same power source at once.
---
WHAT PHONES DOES THE POWER METHOD PLUS?
The PowerMethod has 10 built-in charging cables. We include an industry standard mix based on the most popular devices on the market. Supporting 100% of devices from Apple to Android and everything in between.
About the PowerMethod Plus
Multi Phone Charging Station Packed with Power
We've reinvented our top-of-the-line PowerMethod model to bring you the PowerMethod Plus – just as lightweight, but even studier and even easier to setup. Built by event marketers for events. The PowerMethod Plus cell phone charging station can charge up to 8 devices through its 8 charging ports.
Customized Multi Phone Charging Station
The PowerMethod can be whatever you need it to be. Wrap the entire charging station with custom artwork, so your unit can either stand out with your branding or blend in with a map, black powder-coded finish, However you choose to use the PowerMethod plus.
You put so much into your even, so making it awesome is our highest priority. Whatever it takes, we've got your back.

Graphic Design Services
Don't have a designer in-house? No problem! Our design team is ready to bring your brand to life.
White Glove Addon
We know your hands are full. Let us setup, breakdown, and repackage your order so you can focus on the rest of your event.

Event Insurance
(Rentals)
Insurance is never a fun thing to buy, but $#!& happens. Protect your unit in case it all hits the fan.
Extended Warranty
(Purchases)
Buy a unit and you'll never have to worry. We cover any hardware issue for the lifetime of the unit.
Interested in ordering our new PowerMethod model? Fill out the form below with any questions to qualify for 10% off your pre-order of the PowerMethod. We'll get back to you as soon as possible (usually within a few hours during normal business hours).