Give me the PowerMethod Plus charging station.
Introducing our most compact, powerful, and affordable charging station yet.
Multi Phone Charging Station
Why the PowerMethod Plus?
Captive Audience
Charging station for multiple devices mean better event engagement. Why? When phones are charging, you have your audience's full attention.
Make an Impression
People want their devices charged, and they'll love you for making it happen. Show what your brand is made of with custom 360° branding.
Built for Ease
We redesigned our classic PowerMethod to make it studier and easier than ever. Lightweight and free-standing, the PowerMethod Plus charging station is built for a fast and easy installation so anyone can do it within minutes.
Affordable Event Tech
The PowerMethod Plus packs a punch. Provide a charge for your attendees even on a budget.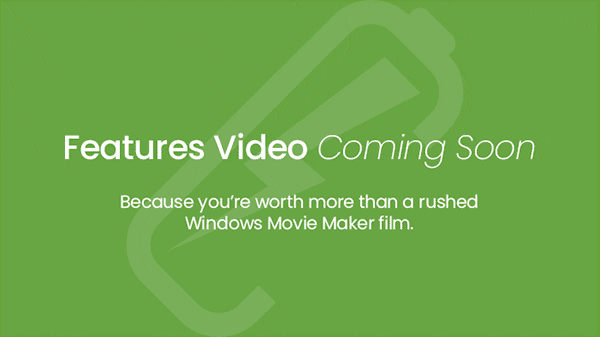 Versatile Design
Dynamic designs let you fit each unit to your needs: standard, single-sided free standing unit, multiple tabletop versions, and even wall mounted. Now with accent LED RGB lighting to match any environment.
Power Up
8 built-in charging cables means there's plenty of charge for everyone.
100% Compatibility
From Apple to Android and everything in between, our charging cables support 100% of cell phones.
WHAT IS THE LEAD TIME?
Our standard lead time is 3 weeks. However, we get rush orders all the time and can often turn around even in the same day. Rush orders will be charged an additional fee.
---
WHAT ARE THE POWER REQUIREMENTS?
The PowerMethod charging station requires one 120V 15A outlet. Which is your standard U.S. wall outlet. Multiple devices can be plugged into the same power source at once.
---
WHAT PHONES DOES THE POWER METHOD PLUS?
The PowerMethod has 10 built-in charging cables. We include an industry standard mix based on the most popular devices on the market. Supporting 100% of devices from Apple to Android and everything in between.
About the PowerMethod Plus
Multi Phone Charging Station Packed with Power
We've reinvented our top-of-the-line PowerMethod model to bring you the PowerMethod Plus – just as lightweight, but even studier and even easier to setup. Built by event marketers for events. The PowerMethod Plus cell phone charging station can charge up to 8 devices through its 8 charging ports.
Customized Multi Phone Charging Station
The PowerMethod can be whatever you need it to be. Wrap the entire charging station with custom artwork, so your unit can either stand out with your branding or blend in with a map, black powder-coded finish, However you choose to use the PowerMethod plus.
You put so much into your even, so making it awesome is our highest priority. Whatever it takes, we've got your back.

Graphic Design Services
Don't have a designer in-house? No problem! Our design team is ready to bring your brand to life.
White Glove Addon
We know your hands are full. Let us setup, breakdown, and repackage your order so you can focus on the rest of your event.

Event Insurance
(Rentals)
Insurance is never a fun thing to buy, but $#!& happens. Protect your unit in case it all hits the fan.
Extended Warranty
(Purchases)
Buy a unit and you'll never have to worry. We cover any hardware issue for the lifetime of the unit.
The PowerMethod Plus: A Revolutionary Multi Phone Charging Station
Introducing the PowerMethod Plus, our most compact yet powerful multi-device charging station to date. Designed for affordability and convenience, this state-of-the-art device doesn't just energize your electronics; it energizes your events too.
The PowerMethod Plus Opportunity
The PowerMethod Plus is more than a simple charging station. When your attendees connect their phones and tablets to the station, they give you their undivided attention. The concept is simple: while the devices power up, you hold a captive audience, increasing event engagement. Plus, the built-in compatibility with all cell phones offers a universal solution, ensuring no attendee is left with a dying device.
As your brand powers up their phones, you're also empowering your brand image. With customizable 360° branding options, you can wrap the PowerMethod Plus in your unique artwork or logo, establishing a strong visual presence that attendees won't forget.
Optimized for Ease and Versatility
The PowerMethod Plus charging station stands out for its user-friendly design. We've revamped our classic PowerMethod to deliver a product that's sturdy, lightweight, and freestanding. The installation is quick and straightforward, allowing you to set up the station within minutes.
But that's not all. The portable PowerMethod Plus's design is versatile, fitting perfectly into your event's aesthetic. Whether you prefer a standard, single-sided freestanding unit, multiple tabletop versions, or a wall-mounted device, the PowerMethod Plus conforms to your needs. Accent LED RGB lighting further adds to the adaptability, complementing any environment.
A Pocket-Friendly Powerhouse
Despite its compact size, the PowerMethod Plus is an affordable event tech powerhouse. With eight built-in charging cables, it provides multiple charging resources for everyone. Be it a small gathering or a large-scale conference, you can confidently cater to all your attendees' charging needs without exceeding your budget.
Rent or Purchase: You Decide
We understand that every event is unique. That's why we offer the charging station for both rent and sale. Whether you're planning a one-off event or a series of conventions, we're committed to making your event a resounding success. You've put a lot into your event; we're here to ensure your hard work pays off.
Our portable PowerMethod Plus is a multi-device charging station that gives your events an edge. Bring it into the limelight with our customizable branding options and keep your attendees engaged with a reliable universal charging solution. It's the perfect blend of affordability and convenience, and it's now available for rent or sale.
Added Benefits for Your Peace of Mind
We offer additional services to make your event planning process smoother. If you lack an in-house designer, our graphic design team is ready to bring your brand to life on the portable PowerMethod Plus. If you find yourself overwhelmed with preparations, our White Glove Addon service can help with setup, breakdown, and repackaging.
And because we understand that mishaps can occur, we offer event insurance for rentals and an extended warranty for purchases. With this innovation, you're not just getting a charging station or table—you're gaining a dependable partner for your events.
Embrace the PowerMethod Plus
Explore the possibilities that this sleek charging station opens. From its ease of use to the opportunities for engagement it creates, it's an indispensable tool for any event planner. Let the portable PowerMethod Plus demonstrate its value at your next event.
In the world of event technology, this innovation is a game-changer. It's not just a device that charges cell phones—it charges up your event. Get the power today.
Interested in ordering our new PowerMethod model? Fill out the form below with any questions to qualify for 10% off your pre-order of the PowerMethod. We'll get back to you as soon as possible (usually within a few hours during normal business hours).
Ready to go?
InCharged is based in the USA. We're proud that all of our operations and manufacturing take place at our New Jersey headquarters, and each and every cell phone charging station undergoes rigorous quality assurance testing before being sent to the customer.
Got a question? Give us a call, drop us a line, or use our live chat to get help right away. If you're looking for a free consultation on a charging station, please fill out the form at the bottom of this page so we can better assist you
Choose how would you like to get in touch with us:
Fill out the form below and one of our team will get back to you as soon aspossible